Electrical Maintenance Company In Mumbai
Utilizing cutting-edge equipment and technology, we provide " electrical maintenance Services in Mumbai ." We offer our services for all varieties of ht/lt sub-stations and municipal illumination systems. A thorough analysis of the city is conducted, and a thorough maintenance plan is created as a result. Our personnel handle all kinds of challenging tasks because they are skilled in handling large-scale areas.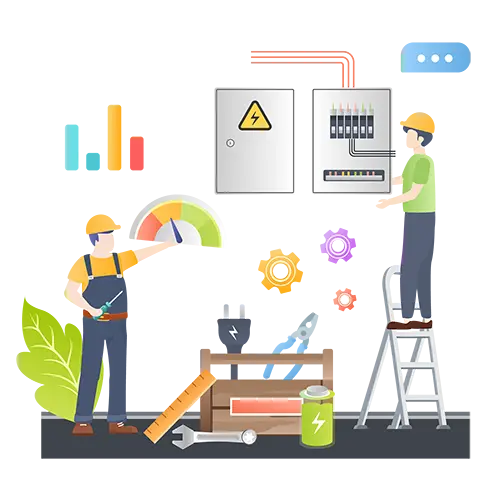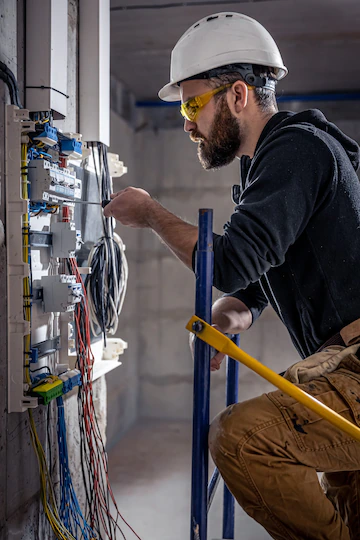 Features:
Reliability
Cost-effectiveness and flexibility
We have gained extensive knowledge in engineering, procurement, and construction of industrial projects as well as the supply of industrial services such industrial plant maintenance, electrical maintenance company in Mumbai, etc. by drawing on our extensive industry experience spanning more than three decades. Due to our experience, we are able to offer our clients the most flexible, personalized, and fast solutions for engineering, purchasing, and building industrial electrical projects. Customers in India and other countries on the subcontinent use our services for projects including engineering, manufacture LT system power control center's, motor control center's, automatic power factor correction panels, installation, and commissioning. Our offerings are reasonably priced, dependable, and current with industry trends.
We have successfully finished industrial project procurement and execution for numerous engineering plants, including cement and chemical plants. Infrastructure projects, the purchase of substations, and the building of transformer substations are some of the additional projects we have worked on. We are qualified to perform electrical work anywhere thanks to our license from the Department of Industries, Energy, and electrical maintenance company in Mumbai.
Electrical Maintenance Companies in Mumbai
Industrial initiatives
Industrial projects for cement plants, chemical plants, and infrastructure projects include engineering, purchasing, and execution.
Some high voltage cables are enclosed in insulators to prevent mishaps and unexpected electric shocks when the wiring is properly installed, meaning that the wires essentially fit perfectly and are aligned in the right position. Professional electricians always favour a specific wiring pattern or layout to demonstrate proper installation.
Clear labelling of wiring, including tags, connection jacks, and other fittings, is necessary for proper wiring installation. Color coding makes it simple for the electrician to identify which wire has to be fixed when the wires are installed in the proper spot.
Conducting routine system audits to look for little flaws that could develop into bigger issues is a good way to ensure proper electrical or wiring upkeep.
The panel's power and control switchgear
Devices from outside, temperature gauges, safety relays, etc.
Power battery
operates with established safety and quality standards like electricals. We take pride in providing affordable, high-quality services with energy-saving solutions. Our skilled staff offers affordable electrical maintenance company in Mumbai for residential and commercial buildings, including new construction, design, installation, and repair. Our company employs certified, bonded, and insured electricians who are qualified, and we offer fully furnished vans and other amenities. We provide the highest-quality service in the electrical sector. We never skimp on the caliber of our electrical maintenance company in Mumbai.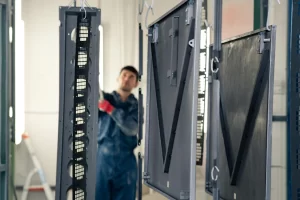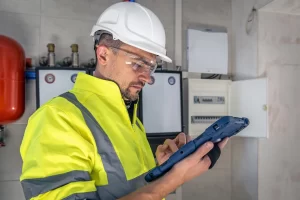 ANNUAL ELECTRICAL INSPECTION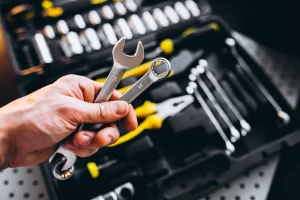 ANNUAL MAINTENANCE CONTRACT